I'm a new member and while I've crocheted on and off for a couple of decades, I've only recently started teaching myself to knit.
I've just finished my first ever knitted scarf, based on 'Mom's Sophisticated Scarf' from the
SnB Nation
book.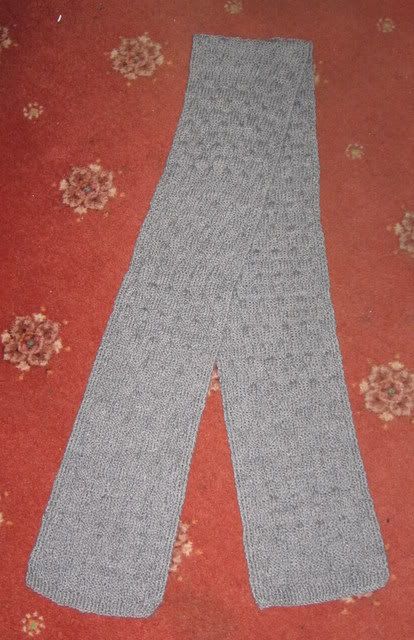 I'm very pleased with this, despite restarting it five times and still having a few mistakes in it. I learnt a lot knitting this scarf, such as how to cast on and off, how to knit and to purl and how to read a simple pattern. I also enjoyed making it which is the most important thing. :)
While I'm new to knitting, as I said I've been crocheting for years having been taught as child by my grandmother. My biggest challenge now is learning how to read patterns and I'd like to extend my skills beyond squares and throws.
I also sew a lot, mostly making costume to support my
LARP
hobby, which means you're as likely to find me hand sewing button holes, finishing seams or even hand making cords and laces as wielding knitting needles or a crochet hook.
And I think that will do me for a first post. :)